Our complete publishing service is a combined effort between a team of industry professionals. This means we can illustrate, design, print and publish your book all in one place. We listen to and work closely with our customers and you will always remain in complete control of everything that happens.
Our friendly team each have over a decade of insider knowledge in their respective fields. They will support you throughout the process-like they have done with so many authors already-whether it is your first time writing a book or you're a professional author looking to streamline your process.
Publishing services we offer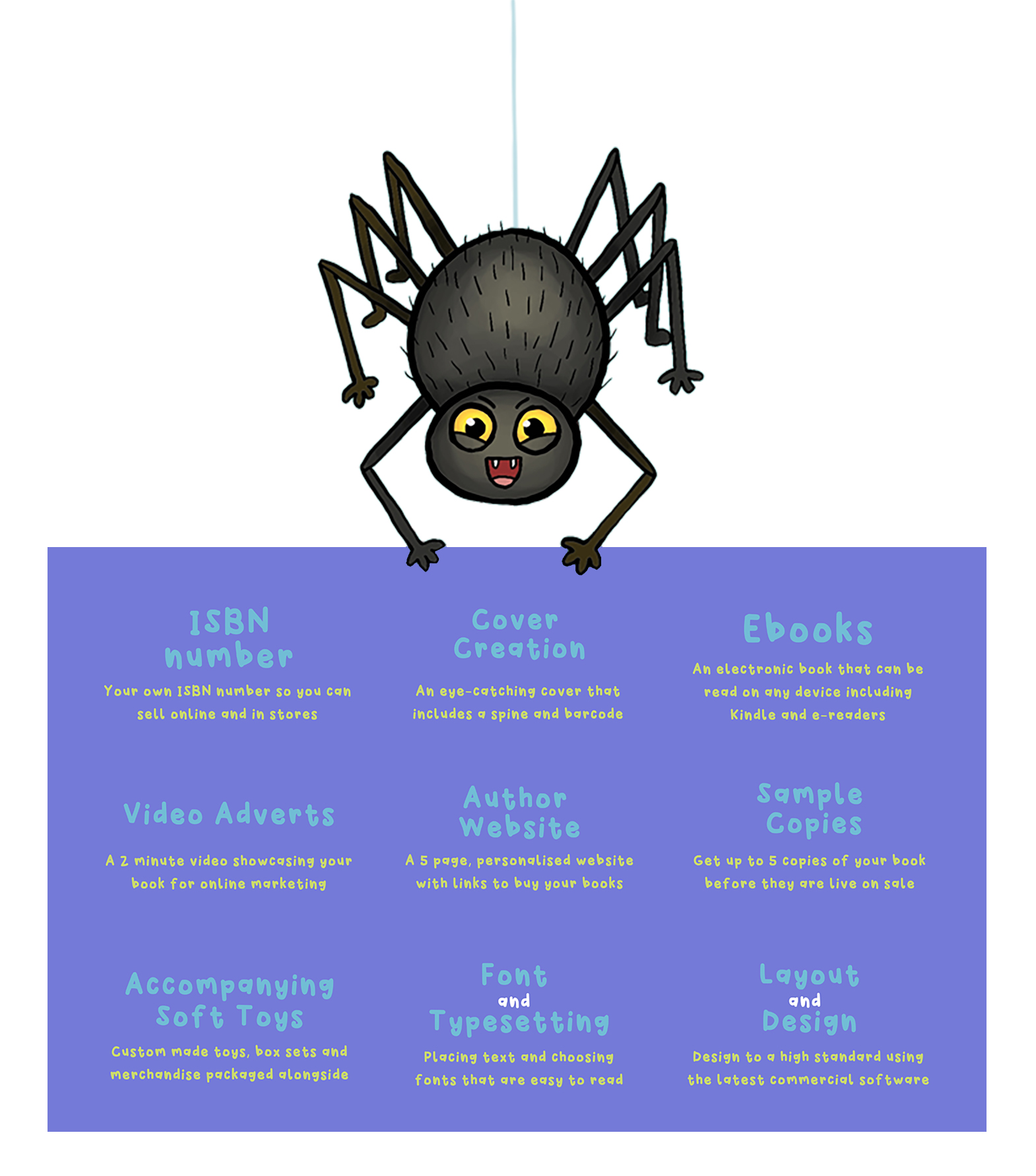 Choose the services that suit your needs best
Or pick one of of our pre-made packages
Book a FREE face-to-face 60 minute online Evaluation with our head publisher!
See more stories we have brought to life